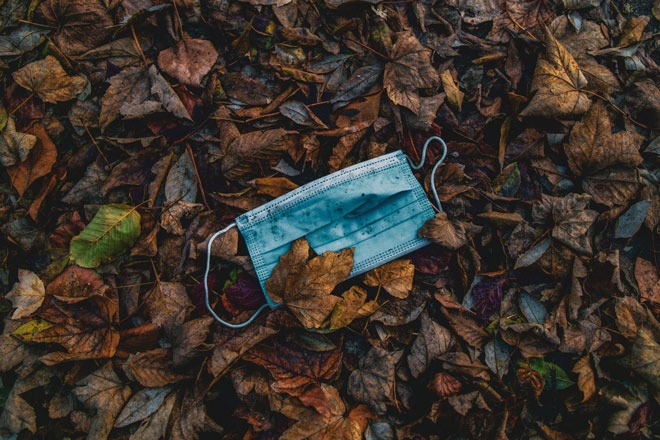 THE LONG GOODBYE - 1 was written in early May of this year. Already it had felt like we'd been shut in forever, prompting the first overview of how I spend my time then. Who could have guessed that right now, we'd be entering our second heavy lockdown, one we know may last for many months. But, as a personal update, here's what's been happening with me since.
LUCK. Once more I have to hand it to two artistic sources - outside of my realm, but both inspirational. The St. Louis Art Museum, where I'd become a member last winter, continues to reward us with daily Objects of the Day; a wide variety of paintings, sculptures, objects from many eras and many cultures. Always energizing. And then there's YEAR OF WONDER, Clemency Burton-Hill's book, (I received it as a requested Christmas gift) which selects a specific piece of classical music every day, then tells the story of the piece or the composer (and/or the time period it happened.) Fascinating stories, glorious introductions to new sounds.
WATCH PARTIES. Netflix is almost pandemic proof, isn't it? Favorites haves included a belated introduction to SCHITT'S CREEK. Like what seems like most of its viewers, it didn't grab me at first. Then, as I dipped back in, episode by episode I became a fan. The show certainly rewarded all its viewers by sweeping the Emmys in every category. Another favorite from the streaming service was the third season of SUBURRA, the brutal Italian mob series based on a book and real-life reporting, and several others I received on disc: EMMA, the stylish retelling of the Jane Austen novel, with Anya Taylor Joy, star of recent Netflix hit, THE QUEEN'S GAMBIT; TEA WITH THE DAMES, a discussion with Maggie Smith, Judi Dench, Joan Plowright and Eileen Atkins (all Dames of the British Empire) concerning their legendary theatre careers; BIRTH with Nicole Kidman, a bizarre but compelling tale from the great director Jonathan Glazer; and TOM HORN, an underrated Western, one of Steve McQueen's final films.
Also, prompted by a new, good biography of Cary Grant, been checking out several of his classic - NOTORIOUS, BRINGING UP BABY and more.
Other classics I've perused - COMMAND DECISION, classic WWII film based on a play by William Haines, which showed just how good Clark Gable could be, and SECONDS, the frightening John Frankenheimer film about second lives, which showed just how good Rock Hunter could be. And I just had to watch something that showed a world in worse shape than the one we're in now, so it was THE STRAIN, the four-season series based on the novels by acclaimed director/monster designer Guillermo del Toro and writer Chuck Hogan - based on the classic Dracula story structure, but updated to now and relocated to New York. It shows a vampire pandemic that takes over NY City and threatens the world in days. And the vampires, as designed/inspired by del Toro, I'm sure - like none you have ever seen. Great viewing.
And of course, there was the binging of CNN during the first week of November. We marveled at the stamina and patience of the on-air commentators as we (and the nation) were glued to the ever-changing numbers. But what a big, satisfying climax, huh?
SOOTHING THE SAVAGE BEAST. Besides my daily classical dips into YEAR OF WONDER, there wasn't a lot of new music during these dark months. John Wolbers, who directed SEX, DRUGS, ROCK & ROLL for Midnight, came up with a great list of classic rock for pre-show, and it was fun being part of that. Listening has been long periods of time spent with a handful of artists - Robert Palmer, Steve Wonder, Linda Ronstadt. Besides that, it was only a handful of iconic tunes that seemed to reflect the times. One which moved me, and that I would post on Facebook everyday if it wouldn't be so annoying was Rod Stewart and Jeff Beck's take on PEOPLE GET READY. True, mournful, but with a hard core of hope.
PLAY BALL. Baseball came back (for 60 games), and after the treading water that came from the Strat-O-Matic stimulated season, we were able to get back to the escapist fun of fantasy baseball. As the Commissioner of the Whitey Herzog League, I (and my executive committee) managed to prepare and hold the draft and the season. And wouldn't you know it - my team, The Hollywood Knights, came out on top! Simply everyone's bored by anyone else's fantasy team and performance, but I have to pay tribute to the Knights - Catcher Will Smith, who came along to be, perhaps, the team's best hitter; First Baseman Christian Walker, another young player who was solid all year; Infielders Max Muncy and Eugenio Suarez, who both hovered around the Mendoza mark all season, but both clubbed homers consistently; my Outfield of underperforming but still impactful Ronald Acuna and the revived power-hitting seasons of A.J. Pollock and Will Myers. And leading the team, in more ways than one, Cy Young winner Trevor Bauer. (I went against my usual habits and drafter him as my #1 pitcher early. Paid off.) The league is writing off this weird season as a weird season, but it was sure a lot of fun for me. And now, my favorite part of the baseball season is beginning - the Off Season, with its plethora of player moves as teams rebuild for 2021.
THEATRE. Thankfully or probably not, in a time where there was supposed to be no theatre, this dominated my time during these past months. When we last visited, I had completed two ZOOM projects, and had just moved my NOW PLAYING THIRD BASE… show to August.
There are details of all this in the SEX, DRUGS etc Past Productions page, but here's an overview:
Due to cast caution, rescheduled November production of IT IS MAGIC to November, 2021.
Rehearsed, memorized NOW PLAYING THIRD BASE… for August production.
Cancelled NOW PLAYING THIRD BASE… August production.
Memorized GIVE 'EM HELL HARRY for September production.
Cancelled GIVE 'EM HELL HARRY September production.
Was told City of St. Louis was open to one-time proposals, and that the State of Missouri had started their Missouri ArtSafe program.
Decided to try to fill November, 2020 slot with SEX, DRUGS, ROCK & ROLL.
Wrote the Midnight COVID plan; was certified by State of Missouri; approved by Kranzberg Arts Foundation; then went before the City to get their OK for November play.
Rehearsed, memorized SEX, DRUGS, ROCK & ROLL.
SEX, DRUGS, ROCK & ROLL became the first, only, indoor theatre event to happen during this time.
Cancelled third weekend of SEX, DRUGS etc due to initial slow ticket sales.
Performed SEX, DRUGS etc seven times (in an 18-seat capacity house) to crowds averaging a dozen or so, but with a sold-out enthusiastic Sunday matinee close.
Took a breath.
Through a series of coincidences - reestablished contact with Bob Herman, St. Louis lawyer who started a radical theatre group in the 70's and recruited me to do my first one-person show - Bogosian's DRINKING IN AMERICA. He was now writing plays and part of a New York City-based writer's group. One of his colleagues there - Hope Weiner - had written a script for the Rogue Theater's Festival, happening in December. She needed an actor for two of her "rants," so I did them portraying Harvey Weinstein and Alan Dershowitz. However it turns out, even virtually, sure is a pleasure to be performing in New York City.
AND NEXT, THE FUTURE. Right now, I'm full of Hope. Hope that my friends and family, and as many people as possible, make it through this pandemic unscathed.
Hope that our new President will lead us back to some semblance of dignity.
Hope that the world will be safe for my planned theatre productions next year - NOW PLAYING THIRD BASE… in July at The Chapel, and IT IS MAGIC in November (and TBA in June.)
Hope that I'll initiate or be recruited into some other interesting theatre work - virtual and/or live for 2020.
Hope that I'll continue my writing for stage and beyond.
Hope that a new baseball season will get underway next April.
Hope that my tennis game improves.

HOPE.