The first one of these was inspired by a rapid-fire trilogy of documentaries about women that seriously impacted me. I put my reactions under the banner of a long-standing Esquire magazine feature that highlighted a woman a month - usually an actress, sometimes a good one, but always a beautiful one, and always with clothing in revealing disarray.

My take on this focused more on women of substance (but still beautiful), and featured women that I worked with in theatre, contemporary women of notoriety that I learned about, and in one case, a string of obituaries of women whose lives knocked me out, women I'm sorry I didn't know about till they were gone.

This is another of those. Women we lost over the last several months in the midst of this pandemic. Here, in headline copy fashion, they are.



CAROL PAUMGARTEN Dance Master
Died September 24 Age 76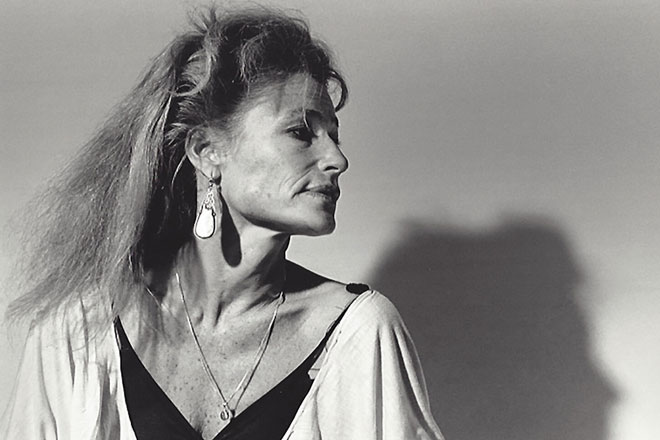 First smitten with dance when she took classes with Alvin Ailey's school. Founded Steps in New York City in 1979, a dingy one-room studio, basically a one-woman show - handled everything from cleaning the bathroom to payroll. Moved to a three-story space in 1984, now able to offer children's programs, lectures, tap and musical theater dance. Went on to nurture three generations of New York dancers, (more than 3,000 dancers through its doors each week) and Steps became an internationally renowned mecca in the dance world. Stars like Baryshniokov, Misty Copeland and Madonna worked there, but so did everyday New Yorkers who just wanted to dance. In an interview, she said, "I think there's a huge misconception that there's not a place for everyone at a dance school of this nature. We have dancers over 40, over 50, over 60, I do believe over 70, and they do a damn good job."

Last year she was acknowledged with the Chita Rivera Award, recognizing excellence in dance and choreography. Ms. Staples called Steps "a dance community staple that offers dancers a sense of community, support, love and unbelievable opportunity."



FAITH GORDON-STEWART Restauranteur
Died October 9 Age 88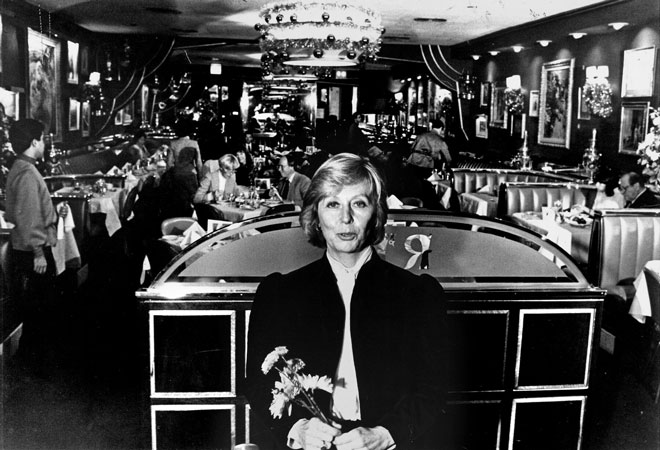 Turned down a scholarship at the Yale School of Drama to accept a part in the tour of the musical revue (and then film) of NEW FACES OF 1952 with Eartha Kitt and Carol Lawrence. Made her Broadway debut in 1954 in ONDINE with Audrey Hepburn and Mel Ferrer. Married Sidney Kaye, owner of the Russian Tea Room in 1955. When he died ten years later, she turned down offers to purchase the space, and decided to keep this iconic New York restaurant going. And she did, for three decades, before a subsequent sale.

Under her stewardship, the Russian Tea Room was the de rigueur lunch, dinner and after-show gathering and gossiping spot for anyone associated with the performing arts. George Balanchine and Salvador Dali were regulars. Rudolf Nureyev said the Russian Tea Room was what he liked most about America. It was where Liz Taylor flaunted her 33-carat engagement ring from Richard Burton, and where Madonna was fired as a coat-check clerk after stuffing her demo tapes into the pockets of potentially helpful patrons. And where scenes from SWEET SMELL OF SUCCESS, MANHATTAN, TOOTSIE and WHEN HARRY MET SALLY were filmed.

It was a restaurant where NY Times restaurant critic Frank Bruni wrote "Every day is Christmas."



EDITH O'HARE Nurturer of Theatre
Died October 16 Age 103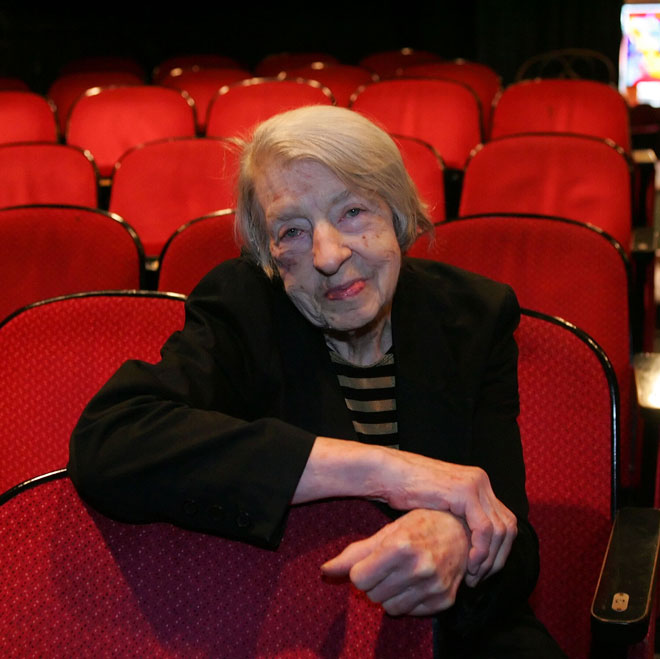 Educated in a one-room school in Idaho, her life changed when she was cast in a seventh grade play. After college and marriage, started a children's theatre in Pennsylvania in the 60's, and didn't move to New York until mid-life, but once she did, plunged into the theater scene with gusto. Her children caller her The Hurricane.

When a building containing a theatre went up for rent, she took a lease and the 13th Street Rep was born. While the theater never became the type of feeder institution that sends plays to Broadway, it became an initial stop for many people starting their careers. It offered a place for playwrights to try out new works (including LINE by Israel Horowitz, which opened in 1974 and enjoyed the longest run in Off Off Broadway history, closing just recently.

Still running, its Artistic Director Joe John Battista said their longevity was "a miracle, given the pressures of production theater in New York." He said "Edith had such a big heart, she gave to so many people, whether they really deserved it or not, a chance to come in and try to create." Ms. O'Hare would use the various spaces of the building housing the 13th Street Rep to give actors, writers and others a place to stay if they needed one. Years ago she offered crawl space to a man who had become homeless, Tom Hanlan. He became the theater's resident set and costume designer.Hanlan said "I was about to sleep on a bench and I heard someone coming. I was going to run because I knew that sound. But it was Edith."



MARGUERITE LITTMAN Friend to the Famous, Early Advocate for AIDS Research
Died October 16 Age 90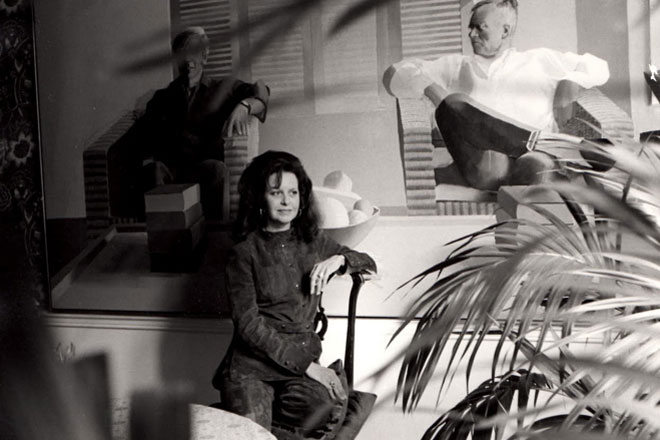 Born in Louisiana, she followed her brother, who was hired by a producer to write screenplays, to Los Angeles. There, her looks earned her a screen test, but her Southern accent derailed her. But she used that to become a vocal coach to Liz Taylor and Paul Newman for the film CAT ON A HOT TIN ROOF.
She moved to New York City to work for Glamour magazine, and then for the photographer Richard Avedon. She assisted on his and James Baldwin's "Nothing Personal" project, and help recruit the subjects of the book - ranging from Civil Rights workers to lunatic asylum inmates - with her overwhelming charm.
She was, by all accounts, hypnotically charming. That charm help her become friends with, among others, Christopher Isherwood, Gore Vidal, David Hockney and Truman Capote. And those famous friends were instrumental in funding her greatest achievement. When she married a British barrister in the 60's, she moved into Chester Square in London, with neighbors including Mick Jagger and Margaret Thatcher. There, her lunches - champagne, followed by jambalaya followed by a nap - were legendary.
And it was there, in 1986, at the peak of the AIDS epidemic, that she wrote to 100 friends asking them to donate 100 pounds each to become founding members of the AIDS Charitable Trust, which became a powerhouse of fund-raising in Britain. One friend who contributed was Diana, Princess of Wales. She donated her wardrobe to be auctioned for the trust, raising more than $3 million. In 1999, Ms. Littman stepped back from the Trust, and it was rolled into Elton John's AIDS Foundation.
Besides the famous friends who assisted her charity work, it was a famous friend who provided her greatest notoriety. Capote said Marguerite was the inspiration for Holly Golightly in BREAKFAST AT TIFFANY'S.