Here's another addition to our series, named after a long-dead Esquire magazine feature, in which they usually featured scantily clad young actresses of the moment. While we have nothing against that approach, our series focuses on women of somewhat more achievement, inspired by colleagues I work with, or by things I see - in one case, obituaries of women of 90+ years who had amazing lives, or, as in this blog's case, documentaries.
For example, THE SOUND OF MY VOICE, about Linda Ronstadt. Her early life was simple, part of a family in the Southwestern USA who loved and performed music. She began appearing professionally in her teens, then moved to Los Angeles to pursue more opportunities. What the documentary reveals is not only the depth and quality of her voice, but also her place in the music scene in the 70's. In an explosive time of growth of new bands and new vocalists, she reigned supreme - in performance, success and reputation. The range of her early work, from beautiful ballads to covers of classic rockers, was amazing. She headed arena-sized concerts and topped the record charts. Always a simple girl, she consistently yearned for a simpler life, but her talent and drive continued to put her in the public eye. She explored different artistic avenues, appearing on Broadway and in the film of PIRATES OF PENZANCE to great acclaim, and later cut albums of early musical loves, like Mexican music and American Songbook standards. She also became a tabloid figure from her romance with California politician Jerry Brown. As she's aged, she has bravely faced early retirement due to Parkinson's Disease, but her legacy and songs, full of life, love and energy live on.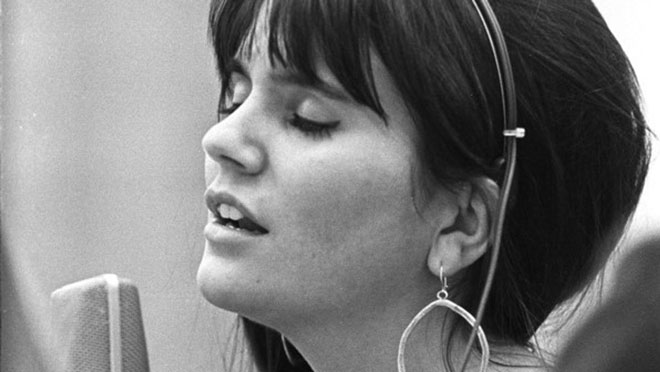 The HBO documentary, WHAT REMAINS BEHIND, chronicles the life, art and tragic end of Natalie Wood. The daughter of Russian immigrants, she was discovered very early as a promising childhood actress, and soon sent her career into permanent orbit in the film MIRACLE ON 34th STREET. Though Edmund Gwenn won an Oscar as Santa Claus, it was young Natalie who anchored the story. Her serious focus lays the groundwork for the tale, and it's her evolution as a character that helped make the film a holiday classic. She went on to numerous other child roles, until, as a teenager, she heard about REBEL WITHOUT A CAUSE planning to go into production, so she went after it, screen tested and got the role. And, though only 15 (an accurate age for the role, though the studio was testing, and in the case of the male roles, casting, older performers), she received her first of three Academy Award nominations. She went on from there to carve out a successful Hollywood career, one of the only women in those days who gained some control over her roles and her pay in a time when studios were still trying to dictate everything to actors. Her roles ranged from broad comedies (THE GREAT RACE) to sensitive contemporary dramas (LOVE WITH THE PROPER STRANGER), and among her other achievements was basically bringing Robert Redford into film, spotting him in a Broadway play, and then bringing him to Hollywood to appear opposite her in two films (INSIDE DAISY CLOVER and THIS PROPERTY IS CONDEMNED.) Her versatility was also highlighted in two classic musicals (GYPSY and WEST SIDE STORY), and though she took breaks from the screen to be a mother, she continued working and making comebacks (BOB AND CAROL AND TED AND ALICE was a defining film of the late 60's), and she continued working right up till her final film, BRAINSTORM, during which she died in a weekend boating accident (a controversial accident, which we won't go into here.) But throughout, behind her great beauty was a serious, striving actress, and a caring, compassionate human being who almost everyone loved (a rare accomplishment in Hollywood.)


Finally, the Netflix documentary BECOMING follows Michelle Obama on the tour promoting her book, called BECOMING. What can one say about Michelle? Unless you're a sniveling Republican racist of fascist, you have to love her. Although, for very good reasons, a controlled person who, for very good reasons doesn't give away a whole lot of what's going on inside of her, in the film she comes across as a very sensitive woman, understanding the impact she has on people, and using it for all the very best reasons. While the film briefly traces her early life and White House years (the footage of 2008 election night and the crowd in Chicago should bring tears to anyone's eyes - unless they're a sniveling etc), it focuses on the book tour and her interactions with people, all which she strives to make personal and meaningful.
And while Linda Ronstadt is retired, and we've lost Natalie Wood, let's hope there's much more to come from Michelle Obama.