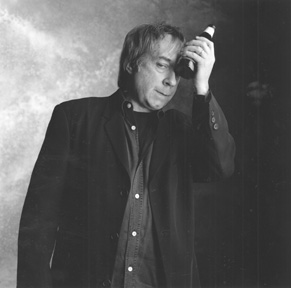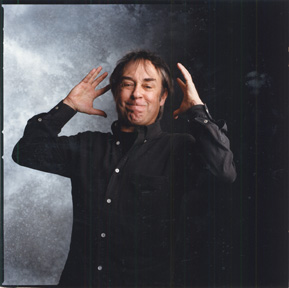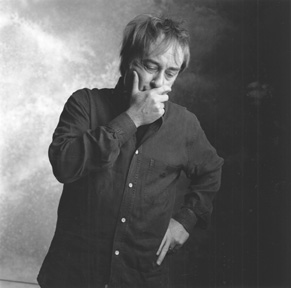 Joe Hanrahan performs
THE WORST OF ERIC BOGOSIAN
"We thought WAKE UP AND SMELL THE COFFEE would be Bogosian's last solo, and we wouldn't be doing him again. Then we noticed Bogosian was performing THE WORST around the country. We contacted his agent, who sent our history along to Bogosian. Eric got back to us and said he usually doesn't let anyone else rearrange his stuff, but since we've done him so much he'd give us a shot. He approved our mix of monologues, and we've very pleased to be the first Company, other than Mr. Bogosian, to perform this collection of work."



Joe Hanrahan

"We like the fact we're doing this show in a lot of different places, including the new Commonspace in the Grand Center area, and Tech, right near Downtown. And we're really excited about performing at Blueberry Hill. It's a great venue and you can grab a drink before or after the show. We appreciate Joe Edwards' support of theatre in the Loop, and we'd like to contribute to its awareness and growth in that neighborhood."



David Wassilak

ERIC BOGOSIAN is the author of the plays TALK RADIO, subUrbia, GRILLER, HUMPTY DUMPTY and his Obie Award-winning solo performances, as well as his recently published first novel, MALL He is the recipient of the Berlin Film Festival Silver Bear Award, a Drama Desk Award, and two NEA fellowships. As an actor, he has appeared in many television shows and feature films (including voice work in Midnight's favorite, BEAVIS AND BUTTHEAD DO AMERICA, and roles in the recent acclaimed films, ARARAT and IGBY GOES DOWN). He lives in New York City.
For more information on Eric Bogosian, go to www.EricBogosian.com.
Check out the Reviews
of "The Worst of Bogosian"
"...wildly vulgar and shockingly comic, an electrical storm of modern sensibilities bursting over American life."



The St. Louis Post Dispatch
---
Home

Now Playing

The Company

Past Productions

News

Contact Us

Revised: October, 2007
Copyright © The Midnight Company